Kanika Dixit
Executive-HR
Talent Acquisition Group
HCL Technologies, Noida
MBA (Batch 2016-18)
It was my golden phase during my tenure at IIMT Aligarh, where I learnt and take a leap forward towards my career growth. The entire faculty and department leaves no stone unturned to shape one's future. It's been a wonderful experience of learning with prolific exposure to outside. A big thanks to the Management faculty of IIMT Aligarh for supporting me by providing best career option."Your guidance and encouragement brightened my days".
Praful Garg
Designation- BRP(Management).
Company- SCERT,DELHI
MBA (Batch 2019-21)
One of the most interesting stages in life that gives you an opportunity to explore is the "college phase.". I proudly feel that I cherished every moments of my college.
I got infinite love & lessons from my teachers, there teachers made me do "Work Hard" for the way to success
I got a lot of love and support from my teachers & colleague and it made my 2 yrs. memorable for me.
This college let us fall by our own but made us climb on the ladder to success.
I am proud to be a IIMTian.
Gaurav Chaudhary
Company- Exl services, Noida
Designation- Senior Executive
BBA & MBA (2015-18 & 2018-20)
I was a nobody when i first arrived on this magnificent campus. But in my five years (BBA & MBA), IIMT provided me a wonderful environment and opportunity to learn and grow myself academically as well as to secure a place in the corporate with its best placement services. This college made me nobody to become a somebody.
Shravan Kumar Sharma
Designation- Manager
HT media limited ( shine.com) Noida
BBA & PGDM
"I love the family-like atmosphere that surrounds me." "it's a lot better than being attacked by a pack of badgers." "the College really cares about its members." "it is a place of civility, friendship, and good cheer."
Shikhar Tripathi
Manager,
Axis Bank, Pune
BBA (Batch 2013-16)
IIMT seemed like this fairy-tale place where diversity and academic excellence were in perfect harmony. I really connected with the values and family of IIMT. Journey was fantastic and roller coaster thrill.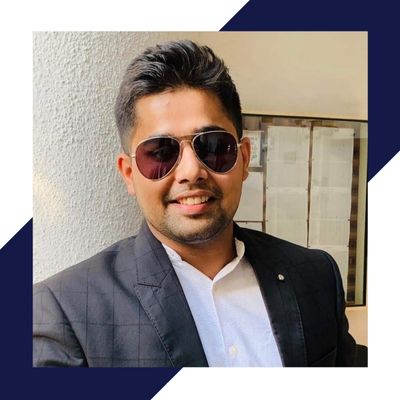 Shridhar Agrawal
Desig – Sr. System Analyst
Company – IBM
City – Noida
Mob – 8285471477
Message – "IIMT is great place to learn new things and staff also ready to support or encourage student learn new things".
Abhishek Verma
Batch:- BCA (2013-16)
Company:- Pasarpolis
City :- Gurgaon (HR)
Designation:- Senior Software Engineer.
"IIMT taught me how to learn things effectively and practice your skills. Exclusive environment to learn, explore and prepare yourself to achieve what you deserve. Very supporting and helpful faculties ready to guide their students everytime and with everything. `
Yatan Singh
BCA
Batch – 2014-17
Company – Accenture
Designation – Application development senior analyst
Role – Java developer
Thanks class discussions, for teaching me how to appreciate difference, and to be open to it, even when it's painful. I feel proud to be part of amazing family of IIMT . For introducing me to new, and complex ideas that stretch my brain and force me to acknowledge and adopt a different perspective. Thank you for helping me to land where I am today.
Deepak Mishra
Designation -Service account manager
Company name -Delhivery, Gurgaon
BBA (Batch-2013-16)
When I first entered in IIMT I was anxious about my future. Over the three years, so many doors were opened for our personal and academic development that I became confident. The college aims at enhancing our knowledge, skills and abilities,thanks iimt for giving me everything.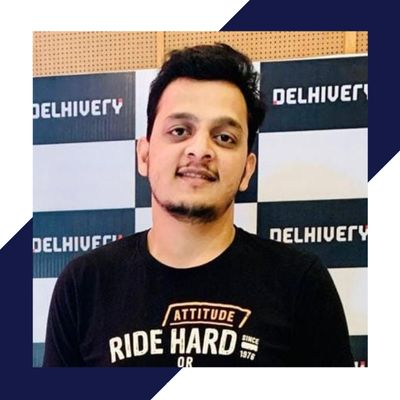 Akansha Gautam
Senior Manager
The Times of India Group
Delhi
I had a very great time when i was in IIMT while doing my BBA. I still miss those days which were the start of my college era. The college is more like a family for me and a guidance place.
I am extremely proud to be a part of IIMT.. i wish you all a good luck for your great future. Keep studying and Shine 😊
Shubham Kumar
Operations Analyst at Publicis Sapient, Gurgaon
I want to express my profound gratitude to IIMT College, where I completed my B.com in 2017. My career ambitions were helped by the department and professors since they gave me the proper coaching and advice. I must say this is the best college we have in our city and it genuinely helps you succeed in your intended objectives.
At last just want to say that "You can either be proud of graduating from a prestigious college or you can make your college proud of having prestigious alumni like you – the choice is yours"
Kamran Khan
Operations Head,
Kirana Master Brosis Food Product Pvt. Ltd.
BBA (Batch:2011-14)
IIMT is a self-explanatory brand that defines the turned stone, ready to conquer the world. At IIMT I have lived the best days of my life. The experience here turned me into a more curious and achieving person. The support of the faculty members not only helped me to score good marks but also helped me to overcome my flaws and became a better human being.
Thank you IIMT and specially Indu mam for Everything.
Those were the days in fact Golden Days
Atul Kumar
Deputy Manager at Johnsons Control International, Gurgaon
B.Com & MBA
IIMT, this name itself a brand, and we are still associated with it. The institution that nurtured us with care as the almighty does. The faculty gave us unremitting support with the deliberate intention of shaping us into perfection. The time spent with this institution was the best time I had in my life and every moment spent on this campus is still precious. The knowledge and transformation I had with this college is the reason I find ourselves successful today.
My sincere appreciation to IIMT College.
Nidhi Singh
Session- BCA(2018-2021)
Designation- Software Developer.
Company- Bitcomm Technologies Private Limited.
Noida
Our IIMT college provided us with a very enhanced and efficient platform for exposure to training and development. I am very grateful to the IIMT college for providing us with the best of opportunities and finally, I got placed in Bitcomm Technologies Private Limited, One of the ISO certified companies.
Rajeev Verma
Session-BCA(2018-2021)
Designation- Software Developer
Company- Pozo Distribution Pvt. Ltd.
Noida
For IIMT College, "The world is here, where are you" is not just a slogan but I lived it in reality. IIMT is a historic college where people meet together to share one common goal, EDUCATION. I had the opportunity to meet with the dynamic and distinguished faculties, who are enthusiastic, friendly patient, and highly qualified. With their guidance and constant mentoring, I have been able to become a true professional in all facets of life. All thanks to my college "IIMT".
Rahul Gupta
BCA Batch: 2013 TO 2016
Design: SENIOR SOFTWARE ENGINEER
Company: MPHRX
City: GURUGRAM
Message: There was a good time at my college. I learned a lot, enjoyed it a lot, and sometimes got punishment for my mistakes. I would like thank to all teachers for their support and guidance and my college contains a special place in my heart.
Lokesh Kumar
Sub-Inspector,
U.P. Police
BBA (Batch 2009-12)
I believe that the achievement of an organization is a result of the combined efforts of each individual. This is something that I learnt at IIMT. The place that helped me build not only my career but an ambition that was fulfilled by the support of everyone.
IIMT believes in its students and that's what makes this college stand out among others.
Rahul Chaudhary
Clerk in Jail Superintendent's Office
U. P. Police
BBA (Batch: 2018-21)
IIMT has played a very crucial role in shaping my career. Faculty imparted great values in me which made me ready for the outside real world. Throughout the course, the faculty was very supportive and inspiring. Its vision of shaping lives through quality education makes it stand tall apart from the other institutions. I must say IIMT is one of the finest colleges in its cadre and I feel proud to be graduated from this college.
Shashayak Bhardwaj
Designation – Business Analyst
Company – Navatar (Noida)
MBA (Batch2017-19)
Literally, I have spent the memorable phase of my life at IIMT Aligarh. IIMT showered me with thousands of memories that I can cherish for the rest of my life and I will always remember this.
The academic ambiance and ceaseless opportunities have molded me into a confident professional. I shall always be grateful to the efficient faculty members for their motivation and guidance.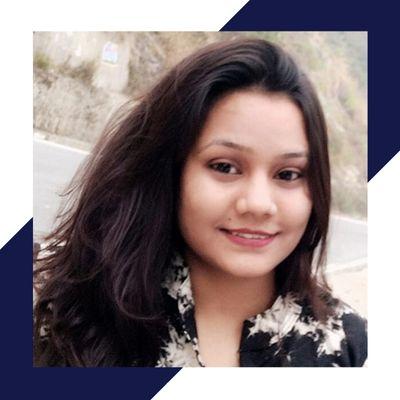 Somya kulshrestha
Relationship Manager
IndiaMART Intermest Ltd .
MBA Batch:2019-21
I am thankful to all the faculty members of the College for their continuous efforts and support. Apart from excellent academic experience, I also learned how to hoist myself. My journey at IIMT has been very interesting Mr. IP Singh Sir has been so helpful and cooperative throughout our course. Best infrastructure, best facility, we've got from this college. In the end, we feel we had the best experience and will be cherished.